Understanding the difference between BSP and NPT Nipples?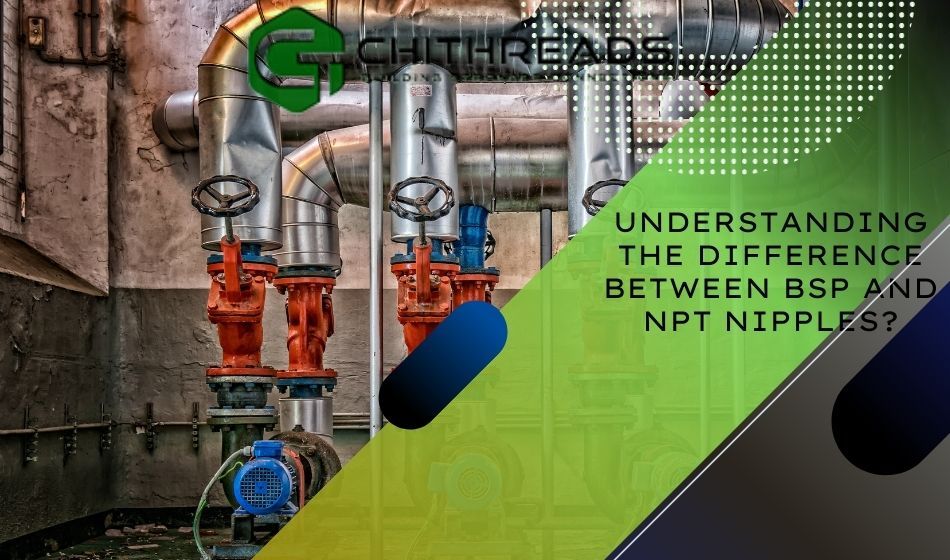 What is a BSP Nipple?
BSP pipe nipples, or British standard pipe threads, are a series of technical standards for screw threads. These standards are practiced and employed by plumbing services locally and internationally. According to BSP standards, a proper pipe fitting should interconnect and seal an external male thread with an internal female thread. The latter interconnection takes place with the help of various types of BSP threaded pipe parts. These standards have been laid out for a long time and adopted as standard rules in the plumbing and pipefitting industry.
What is the debate between BSP and NPT Nipples?
BSP pipe nipples are often confused with NPT nipples, another type of pipe fittings used in the United States, including North and South America. NPT pipe nipples, also called National threaded pipe fittings, are American national technical standards for screw threads that connect different types of threaded pipes. They tend to be unique in their structure and properties. These nipples consist of tapered threaded and straight threaded ends; both are shaped irregularly and assist in interconnecting a male thread to a female line. As a result, the pipe fittings tend to be rigid, withstanding any pressure and ensuring pressure-tight sealing.
BSP Vs. NPT: Which is Better?
BSP and NPT specify the technical standards for pipe fittings worldwide, but the names change depending on the country. However, BSP threaded pipe nipples are popularly known for being number one in quality, durability, and functionality. The reason is that BSP nipples are manufactured using the finest quality screw threads used in various plumbing applications worldwide. BSP pipes are also known as Whitworth standard pipes and enjoy an ISO rating of 228. The latter are the reasons that give BSP nipples an edge over NPT nipples and the features that differentiate the two technical standards.
Applications of BSP and NPT nipples
BSP and NPT both have their respective applications and uses. Both of these standards utilize tapered and straight threads, but tapered threaded nipples steal the limelight, and there is a reason for that. Unlike straight lines, which are easy to unseal, a tapered threaded nipple can ensure an air-tight connection between pipes. However, Straight pipe nipples hold the strings to get tubes, but when a pointy nipple is coupled with torque, it further solidifies the relationship and compresses and seals the fitting.
Follow us on social media platforms.