Pipe Nipples Are The Important Part Of Plumbing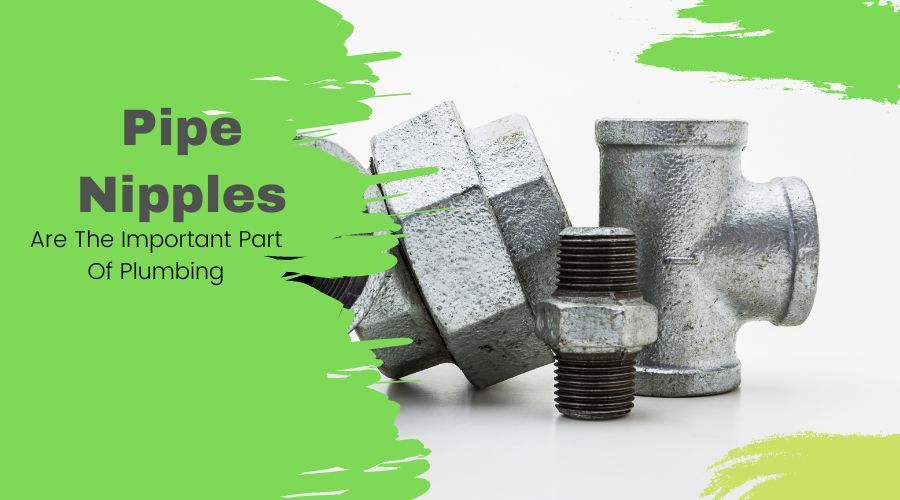 When we talk about the methods that are used to conduct the pipe fittings and the methods of plumbing, we get to see that there are various different things that are required in order to fulfill the requirement of the applications in which there is a requirement of adding on essentials that are required to make connections. Pipe fittings are the components that are considered an important part of the field of plumbing and pipe fitting. These are the components that are used in order to connect two pipes together. These thread pipe fittings can be made up of various different types of materials, and thus, they could be of various different sizes as well. Keeping in mind the availability of the types and options that are available, we see that it can be a real challenge to decide which product you need to use in order to fulfill the requirement of the application that you are using it for. For this purpose, you need to know why you need it.
Importance of A Threaded Pipe Nipple
BSP threads are pipe fittings that are considered ideal for any plumbing project. These are the pieces of pipes that are available in a variety of sizes and shapes. They are considered an ideal product that could be used in order to connect two pieces of pipes together. Since they come in a variety of shapes and sizes, one needs to select the type of fitting that is according to their requirement. They are designed in a way that they are thr3aded from both ends. However, one end is threaded as a male thread, whereas the other end is marked as a female thread allowing the connection on both ends. With the availability of threaded ends, it is easier to connect the pipes without the requirement of any specialized tool or expertise.
Uses of BSP Pipe Fittings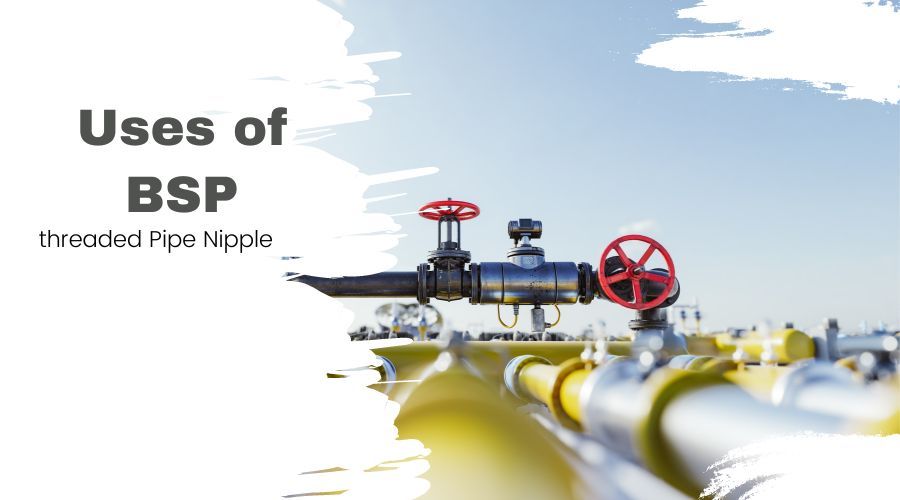 A versatile Option:
When it comes to pipe connections, BSP threaded pipes are a choice that is a unique and versatile option. This is because of the fact they can be used in a variety of applications, and they offer various different advantages compared to the old and traditional hose connections that could, including reliability and ease of use. We can widely see the use of these fittings in the industry of gas and oil as well as even domestic uses to create connections in order to facilitate the flow of water from one place to another.
Types of BSP Pipe Nipple:
When you plan on looking for a pipe connection, you get to see that there are a variety of BSP threads that are available in the market. However, keeping the main use of these pipes in mind, they are mainly used in order to build connections, thus knowing the specification of all the types of BSP threads that exist in the market, the most important ones are in the form.
Male BSPT
Male BSPT is the type of pipe fitting that is most commonly seen to be used when it comes to developing a connection between pipes. Whether it is the application of water pipelines or the pipelines that facilitate the transportation of oil and gas, however, it is suggested that a male BSPT always needs to be fitted with a sealant or a gasket in order to make sure that the water or the material that it flowing through does not leak. These nipples can come in a variety of options like :
1) Long Nipple
2) Close Nipple
3) Short Nipple
BSPT Threads
BSPT thread is a type of thread fitting that is usually seen to be used in water and gas pipelines, it is commonly seen to be used in order to connect the ends of the tubing, but it can be used for various other purposes as well. However, it is suggested that one requires a proper installation in order to avoid the serious damages that could be caused as a result. In order to use and get a benefit from the bspt thread, one would have to know the specifications that go exactly along with your requirement.
Differentiating Between NPT vs BSP
In the case of the experts and the people who have worked in the field of plumbing are familiar with the difference that is there between the NPT and BSP. However, when it comes to BSP, we get to see that BSP fittings are specially designed in a way that they can be used in applications that are used to conduct the transportation of water and gas. And they also have only a few options and features that make them stand out as a unique option. The male threads that are there over the BSP design are designed in a way that they can easily get attached to the female design. In the case of the female thread, they are seen to be larger compared to the female threads.